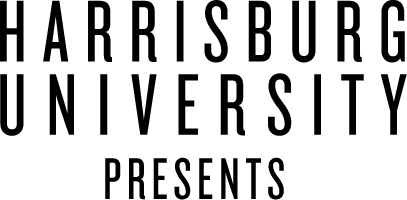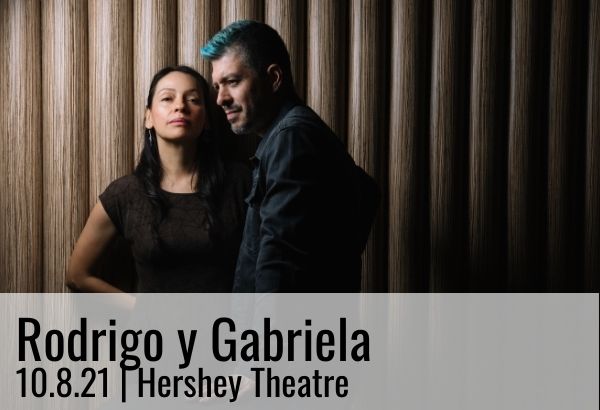 Rodrigo y Gabriela
October 1, 2021
Hershey Theatre
After selling out The Forum in 2019, bringing back Rodrigo Y Gabriela was the only RIGHT thing to do!
Excited to have Harrisburg University be part of the Hershey Theatre line up for the fall!
With career album sales now in excess of 1.5 million worldwide, Mexican acoustic-rock duo Rodrigo y Gabriela won the GRAMMY® for Best Contemporary Instrumental Album at the 2019 62nd GRAMMY® Awards ceremony. The award was given for Rodrigo y Gabriela's most-recent album METTAVOLUTION, their 6th studio album and first in five years.
About
Rodrigo y Gabriela (Rodrigo and Gabriela) are a Mexican acoustic guitar duo whose music is influenced by a number of genres including nuevo flamenco, rock, and heavy metal. The duo's recordings consist largely of instrumental duets on the flamenco guitar. Currently residing in Mexico City, they began their career in Dublin, Ireland, during an eight-year stay. They have released five studio albums, three live albums and one EP. In 2011, they collaborated with Hans Zimmer on the Pirates of the Caribbean: On Stranger Tides soundtrack while also contributing to the soundtrack for Puss in Boots. They have toured internationally and in May 2010, performed at The White House for President Barack Obama. In January 2020, their fifth studio album Mettavolution won a Grammy Award for the 'Best Contemporary Instrumental Album' at the 62nd Annual Grammy Awards.
Ryan Rabin produced their debut EP, Grouplove, which was originally released independently, and was later re-released by Canvasback/Atlantic with a bonus track and their hit song, "Colours". They are also known for their single "Tongue Tied". Their debut album, Never Trust a Happy Song, was also produced by Rabin and was released worldwide on September 13, 2011. As of 2021, Grouplove has released five studio albums and two EPs.