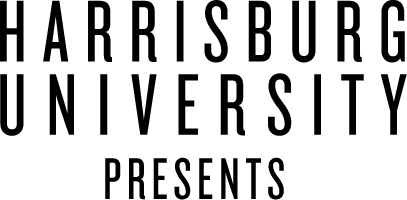 X AMBASSADORS
TBD
XL Live
X Ambassadors is an American rock trio from Ithaca, New York. The current official lineup includes lead vocalist, bassist & guitarist Sam Harris, keyboardist Casey Harris, and drummer Adam Levin. Their most notable songs include "Jungle", "Renegades", and "Unsteady".
Formed in Ithaca, New York in 2009, X Ambassadors originally featured Harris' keyboardist brother Casey Harris, childhood friend/guitarist Noah Feldshuh, and drummer Adam Levin. Initially calling themselves Ambassadors, they released a self-titled EP in 2009. To the bandmembers' surprise, their song "Litoist" garnered online buzz and was eventually put into rotation on Virginia's 96X radio station. (It also prompted the limited release of an Ambassadors full-length in 2012, also called Litoist.) Another song, "Unconsolable," also drew listeners, and the attention helped score the group a management deal and recording contract.
In 2013, the newly minted X Ambassadors released their sophomore EP, Love Songs Drug Songs, on Interscope. They then joined Imagine Dragons and Jimmy Eat World on tour. The following year, the band received wider exposure when "The Jungle," a collaboration with Jamie N Commons, was featured in a commercial for Dr. Dre's electronics/headphones company Beats. On the heels of its success, X Ambassadors released their third EP, The Reason.
In 2015, they released VHS, their debut full-length as X Ambassadors, which featured production from Alex da Kid and included the hit singles "Renegades" and "Unsteady." The album reached number seven on the Billboard 200 and was re-released as a special edition in 2016 with five additional songs, including an appearance by Tom Morello. That same year, they were featured on the Knocks track "Comfortable," and on the double-platinum "Sucker for Pain," an all-star collaborative effort for the Suicide Squad soundtrack that also included Lil Wayne, Wiz Khalifa, Imagine Dragons, Logic, and Ty Dolla $ign. Also in 2016, Feldshuh left the group in what was described by the members as an "indefinite hiatus to deal with some personal issues."
In the fall of 2017, X Ambassadors returned to Ithaca to co-headline the inaugural Cayuga Sound Festival alongside the Roots. They also released several singles, including "The Devil You Know," "Torches," and "Hoping," the latter of which worked as a charity single, with proceeds going to support the American Civil Liberties Union. That March, the band joined other artists at Los Angeles' Roxy Theatre for a benefit for Planned Parenthood that coincided with the International Women's Day March. They rounded out the year collaborating with Machine Gun Kelly and Bebe Rexha on the track "Home," from the soundtrack to the Netflix film Bright.
In 2018, they returned with their own single, "Joyful," the title track from a planned sophomore release. However, by 2019 the band had canceled that album and instead moved forward with the release of the full-length Orion. Produced by X Ambassadors along with Ricky Reed, Earwulf, and others, Orion featured the singles "Boom," "Hey Child," and "Hold You Down," as well as the track "Confidence" featuring K. Flay.