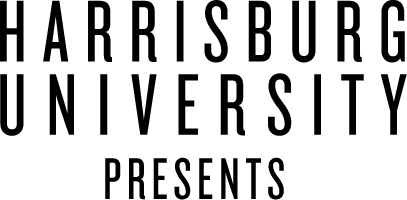 Michigander
Sat • Oct 16 • 8:00 PM
The Englewood, Hummelstown, PA
Name: Michigander
Who: Michigander is Jason Singer. His band includes drummer Aaron Senor, guitarist Jake LeMond and bassist Connor Robertson.
Sound: Indie pop, singer/songwriter
History: As Michigander, Singer is a nationally known artist with glowing press features and millions of streams globally. His 2016 single "Nineties" gave him a huge boost and helped Michigander crack 1 million streams on Spotify. Before COVID-19, he was confirmed at major festivals including Electric Forrest, Lollapalooza and Firefly
Next: This week Michigander releases the video for his single "Misery," recorded at Eureka Records in Wyandotte with his band. The song is from his 2019 EP "Where Do We Go From Here." Get a first look at the video below. In addition to writing and releasing more music in 2021, Singer will relocate from Kalamazoo to Detroit this year.
DREAMS MATERIALIZE AND MANIFEST IN THE MOST UNEXPECTED AND UNASSUMING OF PLACES. THIS ONE CAME TRUE IN MICHIGAN. WRITING, RECORDING, AND PERFORMING UNDER THE NAME MICHIGANDER, JASON SINGER SAW BEYOND HIS HUMBLE BEGINNINGS IN THE TOWN OF MIDLAND, MI. SO, HE PICKED UP A GUITAR, PERFORMED COUNTLESS MARATHON COVER SETS IN LOCAL DIVES AND WATERING HOLES, MOVED TO KALAMAZOO, AND LAUNCHED HIS CAREER IN 2014. THE SINGER, PRODUCER, AND GUITARIST ACHIEVED THE KIND OF VIRAL SUCCESS THAT REACHES OTHER SMALL TOWNS WITH HIS DEBUT SINGLE "NINETIES" BEFORE UNVEILING A PAIR OF FAN-FAVORITE EPS — 'MIDLAND' [2018] AND 'WHERE DO WE GO FROM HERE' [2019]. AS THE LATTER'S STANDOUT "MISERY" ECLIPSED 3 MILLION SPOTIFY STREAMS, HE EVEN GOT TO HEAR HIMSELF ON THE RADIO. ALONG THE WAY, HE PERFORMED ALONGSIDE MT JOY, HIPPO CAMPUS, AND SILVERSUN PICKUPS AND JOINED FESTIVALS WITH THE NATIONAL, FOSTER THE PEOPLE, MOON TAXI, AND ALT-J. BY 2020, HE HAD GATHERED 18 MILLION STREAMS AND RECEIVED PRAISE FROM AMERICAN SONGWRITER, NPR, PASTE, AND MANY MORE.