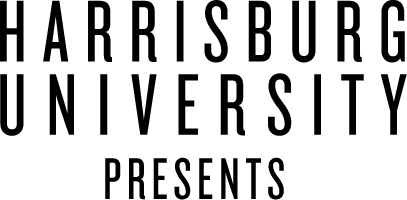 Grace Potter Concert Review by Jessica Aiello
Looking for a place to eat in Harrisburg before the Grace Potter show on November 15, it took me four tries before I could find a restaurant with availability. Was this due to the popularity of the artist and the Harrisburg University (HU) Presents concert series, I wondered? I didn't have to wonder too long. Once seated at Home 231 I could overhear conversations of the people around me and yes, they were all chatting excitedly about that evening's show. It got me thinking about the great economic benefits coming to the city from HU's efforts. Apparently, that was part of their intention, according to Frank Schofield, Director of Live Entertainment and Media Services for HU Presents.
"Harrisburg University is focused not only on science and technology, but also on building a stronger, more vibrant community in the greater Harrisburg region," he said in an interview before the show. "The concert series is one piece of that puzzle, that also includes e-sports events, a financial literacy contest, and various lecture series," he continued. "These events get people talking about the university and realizing that we're more than just academics. The arts play an equally important role for us, bringing students and the public together to interact and enjoy all that Harrisburg has to offer."
There were certainly many students mingling with the general public at The Forum that evening. The nearly sold out crowd sat under the beautifully restored celestial ceiling, awaiting the opening act. Shawan Rice – of the band Shawan and the Wonton – is a Harrisburg native who now calls New Orleans her home; but she hasn't forgotten her roots. As she greeted the audience, she mentioned that her first-ever performance took place at a church on State Street, where she, incidentally, met her keyboardist, Nate Young.
Nate's black and white plaid shirt complemented Shawan's simple black dress and heels, which rested next to her bare feet for the duration of their performance. The first song was titled "Relativity", about how Shawan was lying to herself and how songwriting helped her heal. Her deep, soulful voice reverberated through the auditorium as she sang about "So many skeletons I forgot to mention. I should have never said this, but I always meant it."
Reminiscent of Adele or Billie Holiday, Shawan could hit the deep, sultry low notes just as easily as belting out the sweet, high ones. Her repertoire ranged from blues to jazz to gospel-esque music, with each featuring her deep, introspective lyrics. She and Nate wrapped up their ~40 minute set with a Marvin Gaye medley to honor her father, complete with audience call and response to the line "What's going on." As she prepared to leave the stage, several admirers in the crowd yelled, "We love you Shawan".
During the intermission, Schofield took the stage to announce a Live Entertainment 101 course would start at HU in January. Students in the class will work the shows and get professional instruction through a partnership with Rock Lititz. He also mentioned a few of the upcoming shows including Rodrigo y Gabriela and Barns Courtney.
As exciting as it was to hear about future shows, the crowd was buzzing for Grace Potter. This would be the first time she had ever performed in Harrisburg. Her last show in central PA was part of the 2012 Farm Aid at Hersheypark Stadium. For fans like me, this was long overdue!
At a few minutes past 9 pm, her bandmates began walking out on stage: drummer, guitarist, keyboardist, bass player. Then Jordan West began pounding away on her sparkly silver drums, beating out a rhythm that was familiar to many in the audience. Cheers went up as Grace Potter danced onto the stage, whipping her dirty blond hair around, looking a bit like a flower child throwback to the 60s in her white flared pants and vest. She yelled "Harrisburg" into the mic and the crowd roared. Grabbing the tambourine, she started singing "Medicine" from the 2010 self-titled album of her previous band, Grace Potter and the Nocturnals. Nine years after the recording, Grace sounded the same – full of self-confidence and attitude. She was named "one of the best living voices in rock" by SPIN magazine in 2015 for a reason. Those dancing on the lower level as well as those seated in the back knew they were in for one heck of a show.
Grace isn't just a vocalist though; she plays the guitar and organ too, switching effortlessly between the two, sometimes even mid-song, as she did on the next song, "Empty Heart", from her 2015 "Midnight" debut solo album. Benny on the electric guitar and Curtis on bass rocked out as the audience clapped and sang along. Sometimes a hodge-podge of country, rock n' roll, blues, and Americana, Grace's music defies easy definition. She is humorous though, for sure. Before her next song she commented on the beauty of The Forum and how it was a government-owned building, so "Let's have some fun!". She took off her vest, revealing a sparkly black shirt tied up at the waist. Some catcalls ensued from the audience, leading her to say with a grin, "I'm not getting naked."
Throughout the show, audience members yelled out song titles, hoping Grace would change up her setlist for them. Several times she obliged, including "Amazing Grace", with just her vocals and the organ. She joked that it makes her seem full of herself for singing it, but she did the hymnal justice with her solemn, soulful rendition. She transitioned into "Love is Love", the title track from her new album. Like "Amazing Grace", this song and her beautiful alto voice could bring you to tears with lyrics like, "Well I promised him I would never stray, but I'm thinking about you every day. Now I'm standing here outside your door. I just can't fight this anymore."
Grace switched gears quickly, joking that the audience was "acting silly" and she liked that. She talked about coming into Harrisburg on the train from Philadelphia, and how everyone she had met was very friendly. She started singing a teaser from Johnny Cash's "Folsom Prison Blues" but stopped, saying she couldn't sing such low notes. On a more serious note, she dedicated the next song, "Every Heartbeat", to her son – 1 1/2-year old Sagan. You can tell from the sincere and passionate way she sings this country-style song how much the birth of her first child has affected her and shaped her song-writing.  She sang, "I try to tell myself that I could live without you. You left me lost and so alone. So, I will keep you close, lay your head beside me. You bring me joy I've never known."
A ticking clock then clued us in to what was coming next: "Timekeeper" from the 2012 Grace Potter and the Nocturnals' album, "The Lion, The Beast, The Beat". It was a slowed down version of the hit song, but just as enjoyable as the studio recording. This was followed by a song with a funky 70s vibe to it: "Desire" – another one from her debut solo album. Playing her signature Gibson "Flying V" guitar, she head banged next to Yurco. The energy onstage was contagious; more people began to dance and let loose their inhibitions.
The next three songs were all from her Nocturnals days – "Ah Mary", "Low Road", and "Apologies" – although she also threw a short Tom Jones teaser, "She's a Lady", into the mix. This was followed by another new song, "Back to Me", which was reminiscent of a disco groove. Taking the place of the gospel backup singers on the album version were each member of the band. Multi-talented keyboardist, Eliza Hardy Jones (a Philadelphia native), switched to a guitar for this tune. Grace mentioned how her new material has helped make her older music feel new again and is the reason why she's still performing. Sometimes performers use their tours to highlight just the new materials, to the chagrin of long-time fans, but not Grace. Her show was the perfect blend of old and new, solo and Nocturnals' songs. She did not disappoint.
The Forum might not be the ideal venue for a rock concert, given the lack of space to dance and get rowdy, but Grace didn't let that hold the audience back. She instructed us to stand up, and obey we did. After starting to sing "Alive" by Pearl Jam, she moved into "On My Way", where her raspy voice hit a new intensity, especially on the chorus, channeling Janis Joplin perhaps? The audience continued to clap and dance through "Look What We've Become", probably the heaviest and most rockin' song of the night, with an intense bass line and strange robotic sounds coming from Yurco's guitar.
Grace then asked us to sit, so we did. She had us under her spell. She brought out an acoustic guitar as the rest of the band exited the stage. She talked at length about how praying and singing filled a void while she took a break from performing. Her next song, "Release", was about the peace she felt at that time of her life. She bared her soul during this stripped down, almost mournful song. How her voice can sound sexy and innocent at the same time is one of those things that keeps her fans wanting more.
And want more we did. The band came back out for what they said was "one more song". Grace asked the audience what they would like to hear. How she could pick anything from the cacophony of song titles being called out is beyond me, but she selected an acoustic version of "Nothing but the Water (I)", a song from the Nocturnals' 2005 debut studio album, with only the three women singing, their instruments sitting idle. The men then returned to play "Nothing but the Water (II)", a groovy gospel rendition of the same song that got us all back on our feet.
Grace said she would play one more if she could feel us singing and moving. After some call and response of "yeahs" and "woos" between Grace and the audience, apparently we met her expectations, so she brought out one of her biggest radio hits, "Paris (Oh la la)". Shaking her hips, swaying her hair, she looked like she didn't want to stop. Perhaps that is why, after she and her bandmates bowed center stage, she asked the lighting technician to turn on the ceiling lights, which are shaped like stars. This is the way The Forum auditorium should look for all shows, but perhaps then the stars would lose their magic? Regardless, their warm glow was the perfect accompaniment for the real finale song, "Stars". And while the song is about a sad subject – the death of a loved one – Grace's haunting and powerfully soulful voice helps you to believe that those we've lost aren't so far away… that we can always look up at the stars and remember them.
As they walked off the stage for real this time, I thought I might also look up at the stars from now on and remember what an awesome show Grace and her crew gave us that night!
<script type="text/javascript" src="//downloads.mailchimp.com/js/signup-forms/popup/unique-methods/embed.js" data-dojo-config="usePlainJson: true, isDebug: false"></script><script type="text/javascript">window.dojoRequire(["mojo/signup-forms/Loader"], function(L) { L.start({"baseUrl":"mc.us20.list-manage.com","uuid":"dfddf4e254be231c9a073d389","lid":"d0a5fab2cf","uniqueMethods":true}) })</script>